Intro
Description
In THIRD PARTY you are thrown into a medieval fantasy world where five kingdoms fight for supremacy, trade, negotiate and do dumb things, just like normal kings would do. Armies get send to plunder and wage war and in the midst of it all are the peasants who have to endure it all.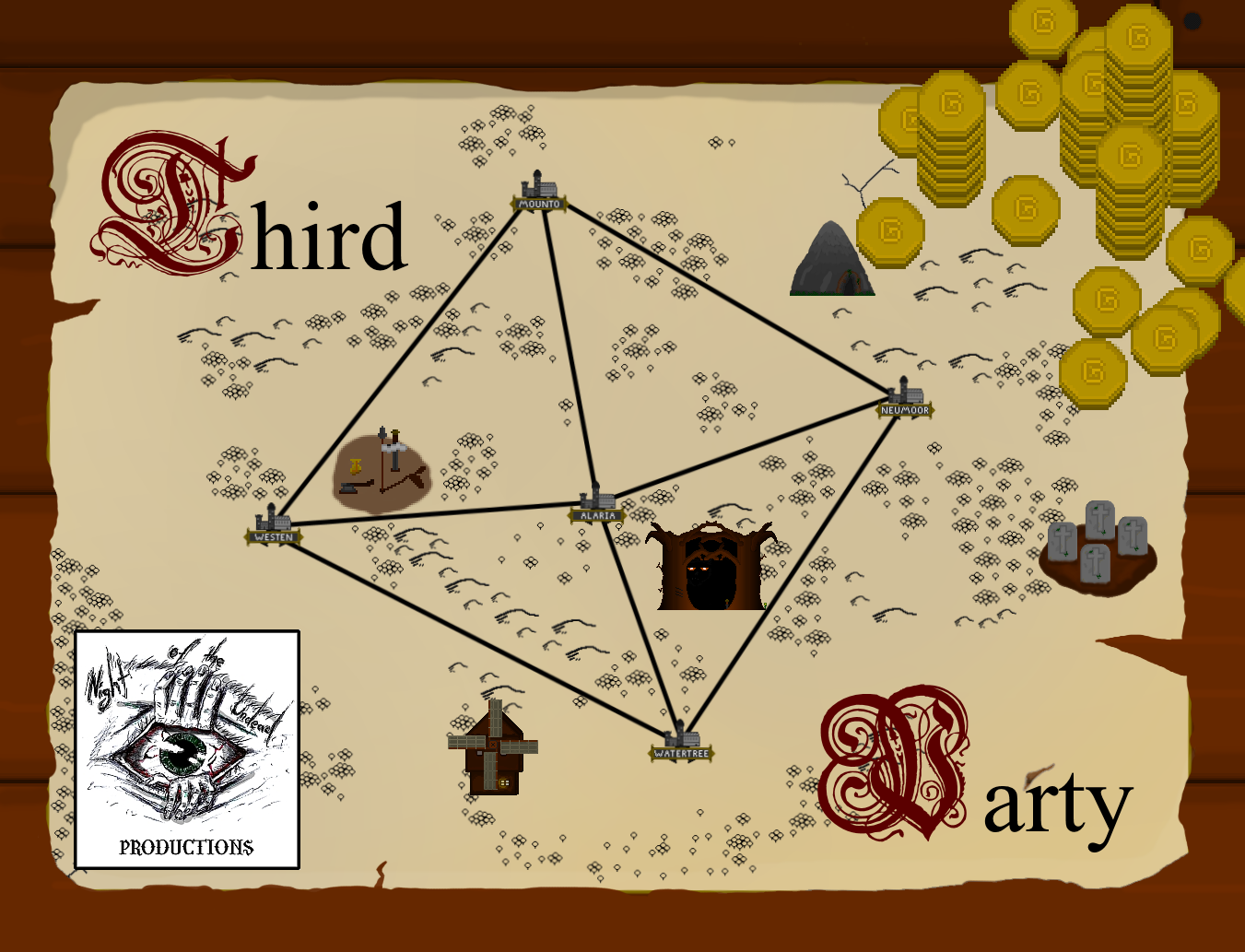 Where are you? You are that one person with an own agenda, chosen at the start of a playing session, and you have to use your skills to change the course of the kingdom you start in. You can use the Talentsof a Grey Eminence, manipulating everything politic related or become the leader of your own mercenary band. Or just take up the amazing powers of the magician who can get out of dangerous situations by using his magic, killing peasants to create undead or just steal their gold. All of this is complemented by the talents of the trader who has all the knowlegde necessary to create an economic empire.
With these options you have to either conquer the capital city of the kingdom you are in or help the kingdom capture a different one. You can create small groups of fighters but those are no real match in an all out war against the king, that's why you have to be patient and weaken the kingdom before attacking or help it to stay strong by attacking its enemies. Once chosen, the kingdom cannot be changed ingame nor can you leave its borders.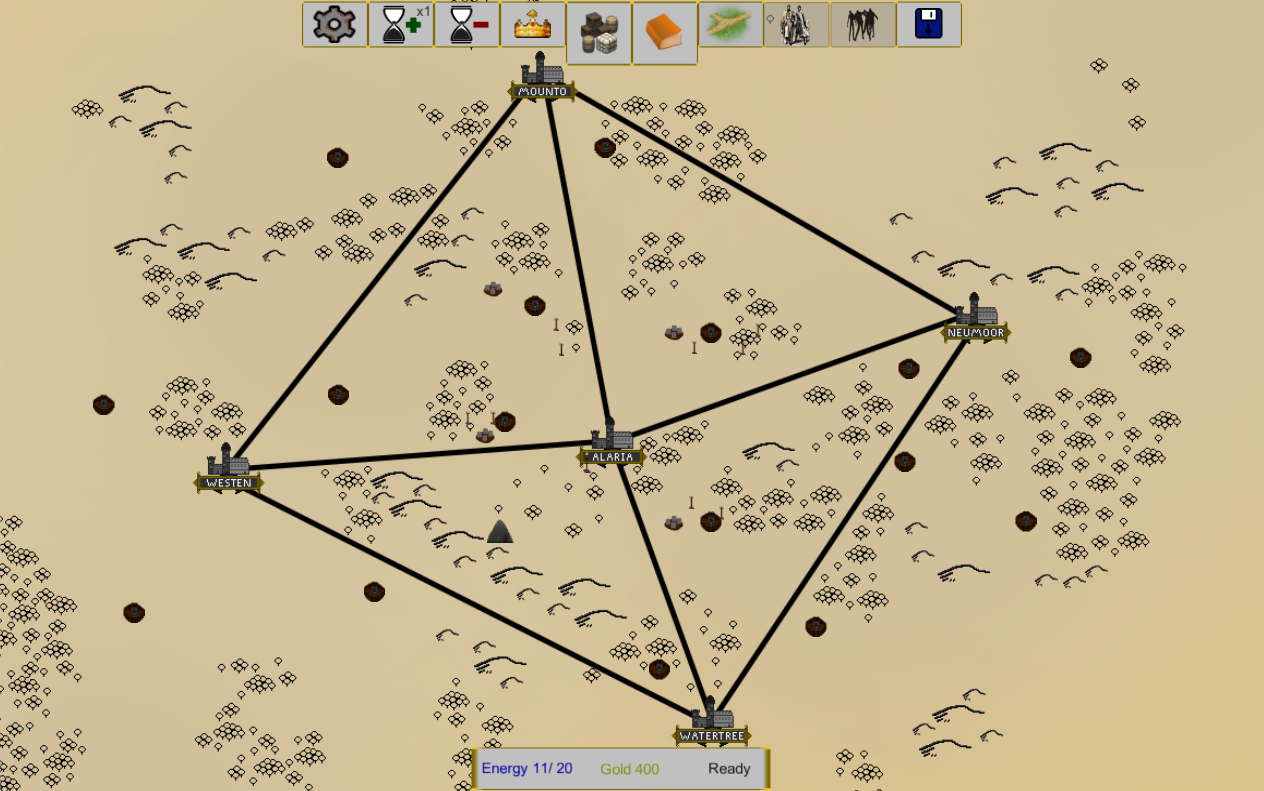 But whatever you want to do, be warned that your actions may have unwanted consequences. A bandit will be hunted by the law and the rogue magician will have its own enemy created named Church, that will hunt his abominations and can even take the player prisoner.
This project is meant as a learning experience for me and as soon as I cannot improve on this because there is no interest or there is nothing left to add or whathaveyou, I will stop working on this and put it in the "used games"-bin.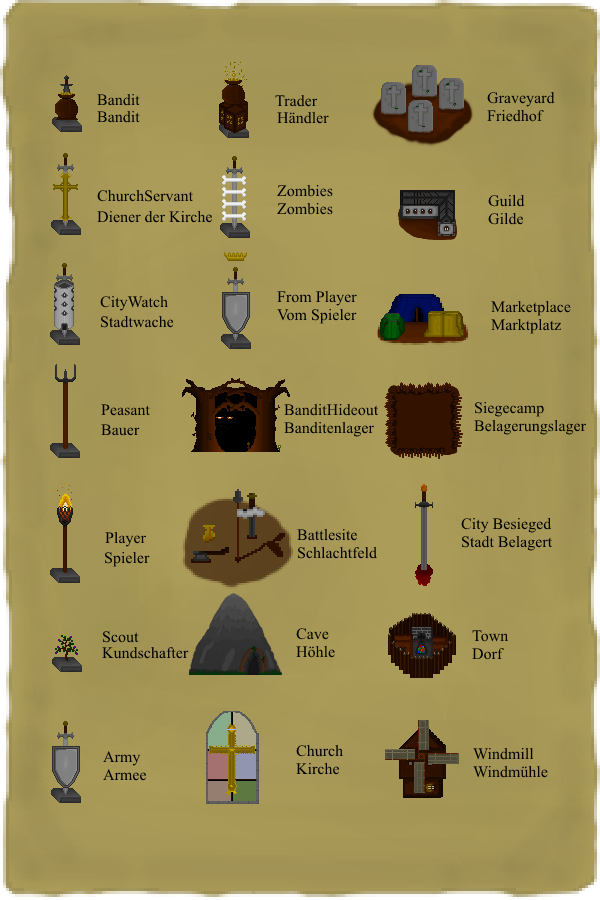 MainMenu – Everything about the first part of the game
Skills and Talents – Everything you ever wanted to know about yourself
Worldmap – All you ever wanted to know about a fictional land
Fights and Sieges – This is mostly about the A.I. armies but yours are in the mix too (Under Construction)